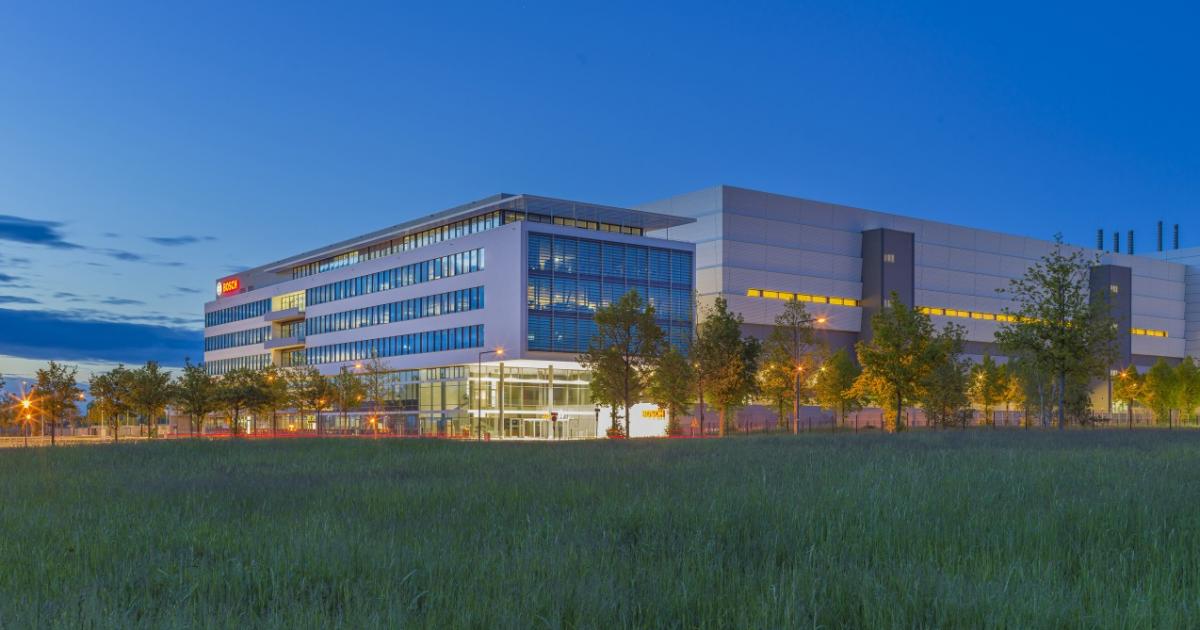 Bosch opens billion-euro chip factory in Dresden
Bosch opens billion-euro chip factory in Dresden
The modern factory is the company's biggest investment
On June 7, German engineering and technology company Robert Bosch GmbH (Bosch) opened a billion-euro chip factory in Dresden. In a press release, Bosch said the development of this new plant is the company's biggest investment..
Advanced technologies
The modern factory was officially opened in the virtual presence of Federal Chancellor Angela Merkel, European Commission Vice-President Margrethe Vestager and Saxony Minister-President Michael Kretschme. Commenting on the plant and the importance of microelectronics, Merkel noted:
"Microelectronics is the basis of almost all promising technologies, applications of artificial intelligence, quantum computing and automated and connected driving – which is also a specialty of Bosch. The new wafer manufacturing plant is the largest investment in the company's history.
This cannot be overemphasized. Its size and additional production capacity alone are impressive. The latest data-driven continuous production improvement methods make the Dresden factory a smart factory. To put it another way: in this factory, natural and artificial intelligence have joined forces with the Internet of Things to form a productive symbiosis.
Strengthen Germany's position
The smart factory in Dresden will have 72,000 square meters of floor space. Currently, 250 people are employed in the factory and the workforce is expected to increase further to approximately 700 employees. Given this, Germany's position as a technology and business location will undoubtedly be strengthened.
According to Bosch, production of the first chips for power tools will start next month in July. This is six months ahead of the original schedule. Additionally, chip production for automotive customers will begin in September, three months earlier than originally planned.
Robert Bosch GmbH Chairman of the Board, Dr. Volkmar Denner, shared the company's hopes: "In Dresden, with the help of artificial intelligence, we will take semiconductor manufacturing to the next level."
A video of the new Bosch factory in Dresden (Youtube: Bosch Global)