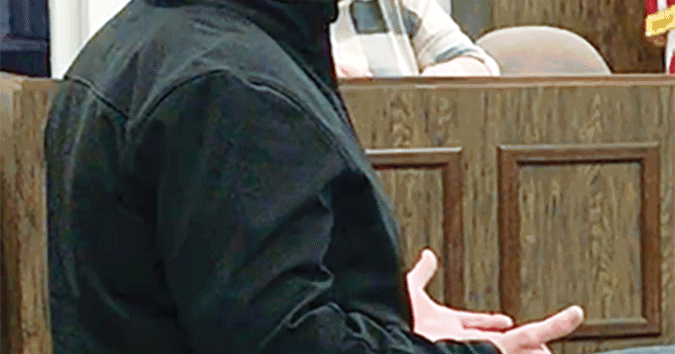 County Commission approves OCSD donation to Dresden | News
By Dewain E. Peek,
OCN Editor
A donation of surplus equipment to a Tennessee community recently hit by a tornado was approved by the Overton County Legislature at the regular monthly meeting held Monday, January 10.
Overton County Sheriff John Garrett asked to donate a pallet of car light bars to the Dresden Police Department.
"It's just surplus light bars and cages and stuff that we pulled from old cruisers," Sheriff Garrett said. "We really have no use for them. They're sitting in our building and taking up space, and those people need them.
"They need it much more than what Overton County is doing right now."
Commissioner Jesse Bowman moved the donation approval motion, and Commissioner Randall Boswell seconded it. In the vote, commissioners Bowman, Boswell, Cindy Robbins, Donna Savage, Philip Talley, Geraldine Walker, Roger Carr, Gail McCowan, Lee Richards, Darwin Clark, Robbie Melton, Jeff Long and Billie G. Phipps all voted yes. Commissioners Gregg Nivens and Shane Walker were absent for the vote.
In other matters, Resolution No. 2022-0110-01 was passed authorizing Overton County to join other local governments as participants in the state subdivision's opioid reduction agreement of Tennessee and to approve related settlement agreements.
Phase 4 COVID money has been approved to be used to purchase five new CPR machines for the Overton County Ambulance Service.
The asset capitalization and amortization policy as of January 1, 2022 has been approved.
General Fund Amendment #4 #101 and Solid Waste Amendment #2 #116 were approved.
The following people have been approved to be added to the Overton County Agricultural Committee, effective January 2022: Farm Woman – Dianne Upchurch; Farm Man – Willard Brown; Commissioner – Robbie Melton.
Matthew Tuttle, Britt Anthony Keisling, Caitlin Rose Sasser and Barry Moody have been approved as general notaries.
The minutes of the departmental committee meeting of December 13, 2021 were approved.
Before the meeting adjourned, Executive Danner announced that the next county commission meeting would be held on Monday, February 14.