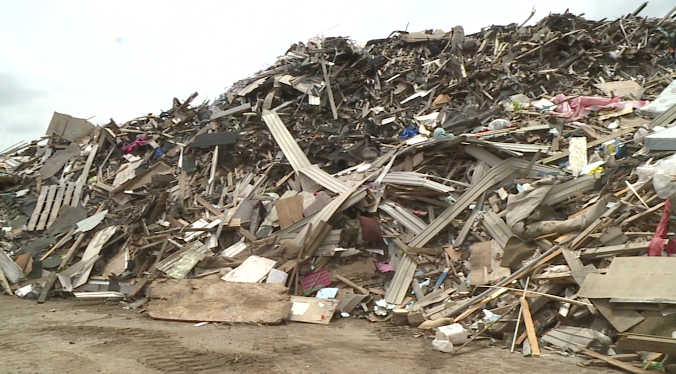 Debris collection in Dresden will begin on Thursday
DRESDEN, Tenn. — Almost six months ago, a tornado hit Dresden.
The cleanup process to remove a tower of debris in the city will begin on Thursday. The pile contains pieces of houses, clothes, car parts. You name it.
The process is the next step to clearing the debris so the construction process can finally begin to bring the city back to a new normal.
"They're going to start with the big pile that's next to the water tower, and they're going to work there. But they will also potentially work on other streets, raising the piles that are along the street," Dresden Mayor Jeff Washburn said.
Washburn says the process will take about a month to cross town the first time, and if necessary there will be a second or even a third trip.
"We are really excited for this to happen. We have been waiting since December 10 to start, and we have made a big effort the first month. And then our volunteers started piling up," Washburn said. "We hope that very soon our community will be back to normal."
Washburn says that even after such devastation, Dresden's future is very bright.
"Although we have lost a lot of buildings, like just behind me, we are seeing a lot of reconstruction. And people are building back better and generally bigger than before, which is a good thing," Washburn said.
The first part of the cleanup will begin Thursday at 6 a.m.
Washburn says that thinking about Dresden's full construction process, getting it back to a new normal could take at least two years.
Find more local news here.