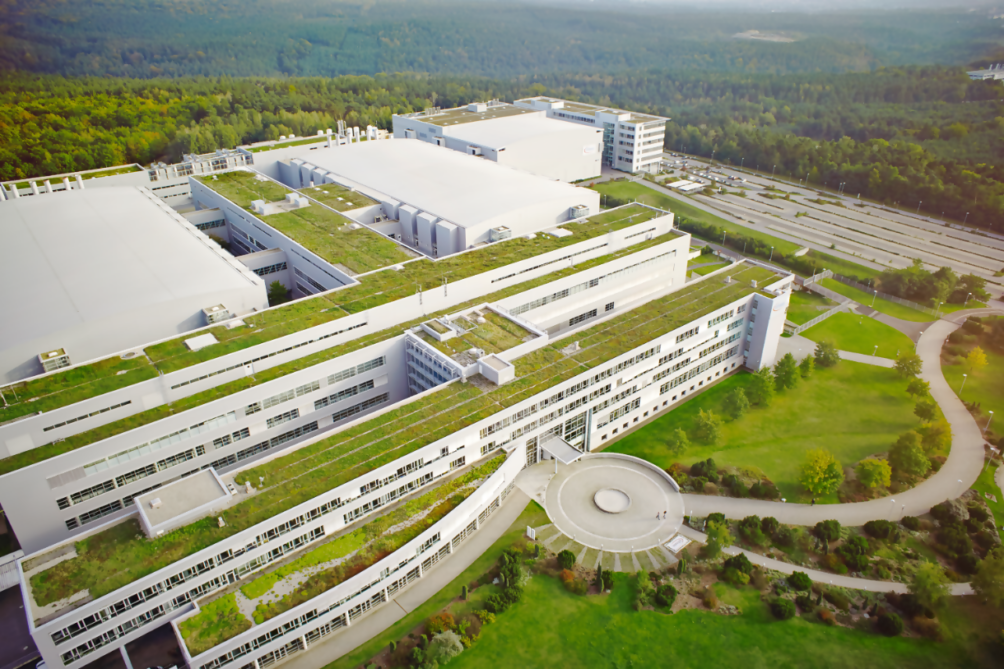 Dresden lives up to its name as a center of the chip industry: billions for a new factory
Why we are writing on this topic:

Semiconductors play a big role in our lives. From metaverse to self-driving cars, industrial robots to podcasts. The chips needed for this are getting faster and more robust. Europe does not want to lag behind Asia and the United States in chip development and production. Large investments like those of Infineon are therefore important.
Dresden gets a new chip factory. Next year, Infineon will begin the construction of a factory whose completion is scheduled for 2026. With 5 billion euros, it will be the largest investment ever made in the history of the company of Bavarian origin.
The new factory will be adjacent to the existing location and will employ approximately 1,000 people. This brings the total in Dresden to more than 4,000. This will make Infineon one of the largest employers in Saxony's capital, increasingly known as Silicon Saxony.
It is estimated that at least 50,000 people work in Dresden in companies and research institutes dealing with microelectronics. In the field of semiconductor production, Infineon faces competition from Bosch (450 employees), the American company Globalfoundries (3,400 employees) and X-Fab (500 employees).
In addition, there are many businesses in Dresden that are nearby. Examples include Applied Materials, the Advanced Mask Technology Center, Jenoptik, Meyer Burger, Siltronic and the Dutch companies ASML and NXP Semiconductors (one of Infineon's main European competitors).
EU flea law
The 100% certainty of Infineon's investment is not yet established. Chairman of the board, Jochen Hanebeck, conditions it on "appropriate government support", which will probably only become possible once the EU flea law goes to Brussels.
The Chips Act is one of the European Commission's initiatives to support the European semiconductor industry in competition with often much larger companies from Asia and the United States. Think of technology groups like TSMC, Intel, Samsung, Micron Technology and Nvidia. With the Chips Act, the European Commission plans to release a total of 15 billion euros until 2030. The aim is to increase Europe's market share from less than 10% to 20%.
17 billion euros in Magdeburg
Furthermore, it is not true that only European companies are eligible. Intel is also hoping for government support for its chip factory in Magdeburg – not so far from Dresden.
Intel confirmed today that it will start construction of this plant, which is expected to create 10,000 jobs, in 2023. The plant will cost even more than Infineon's – 17 billion euros. It will be one of the largest chip and investment factories in Europe.
Radar sensors
Infineon is number one in Europe, but overall it is rather a small player. Yet, like other European chipmakers such as NXP, STMicroelectronics and ARM Holdings, the company excels in specialization.
Infineon is particularly good at high-performance chips and sensors for cars, trains, industrial processes and wind farms. The industrial and automotive sectors, in particular, are strong growth markets. Think of electric cars and robotization. According to CEO Hanebeck, "decarbonization and digitalization" are driving the structural growth of the chip industry.
A particular area of ​​the automotive sector is that of chips for self-driving cars. In this area, the newspaper Handelsblatt published news this week. Infineon presents a radar sensor at the show this week Electronica fair in Munich who can see 300 meters away. It is 50 meters more than before.
Radar sensors are still a relatively small market segment today, with Infineon as the market leader, followed distantly by NXP. But the Germans expect an explosion of growth of 27% per year over the next few years. It has everything to do with advances in autonomous driving.
Now the sensors are primarily a parking aid, keeping distance on the highway and driving in the lines. Much more is expected to be possible with ever-improving cameras, lidar systems, radar sensors and artificial intelligence.
Virtually all car manufacturers rely on a combination of the four. Cameras use images to search for objects/obstacles in the environment, lidar systems do the same with lasers and radar sensors work with radio waves (electromagnetic radiation). Artificial intelligence can be used to turn this information into action, such as breaking time or avoiding wildlife overrun.
Originally from Siemens
Infineon is in many ways similar to its Dutch competitor NXP. The two chip makers come from two fairly similar technology groups: Infineon spun off from Siemens in 1999. NXP is a former subsidiary of Philips.
Infineon is headquartered in Munich. Besides Dresden, it has large production sites in Regensburg, Austria, Malaysia, Indonesia and China, among others. In Dresden, so-called wafers are produced with a diameter of 300 millimeters. A wafer is a thin slice of semiconductor material, such as silicon, gallium arsenide, or silicon carbide, on which circuits are mounted. Several chips or sensors can then be cut from a wafer.
Infineon also has a Dutch touch. Its COO is Nijmegen-born Rutger Wijburg, who earned his PhD at the University of Twente and ended up at Infineon through Philips, NXP and Globalfoundries. Wijburg has been a member of Infineon's board of directors since March. From 2018 he was responsible for the Dresden plant.