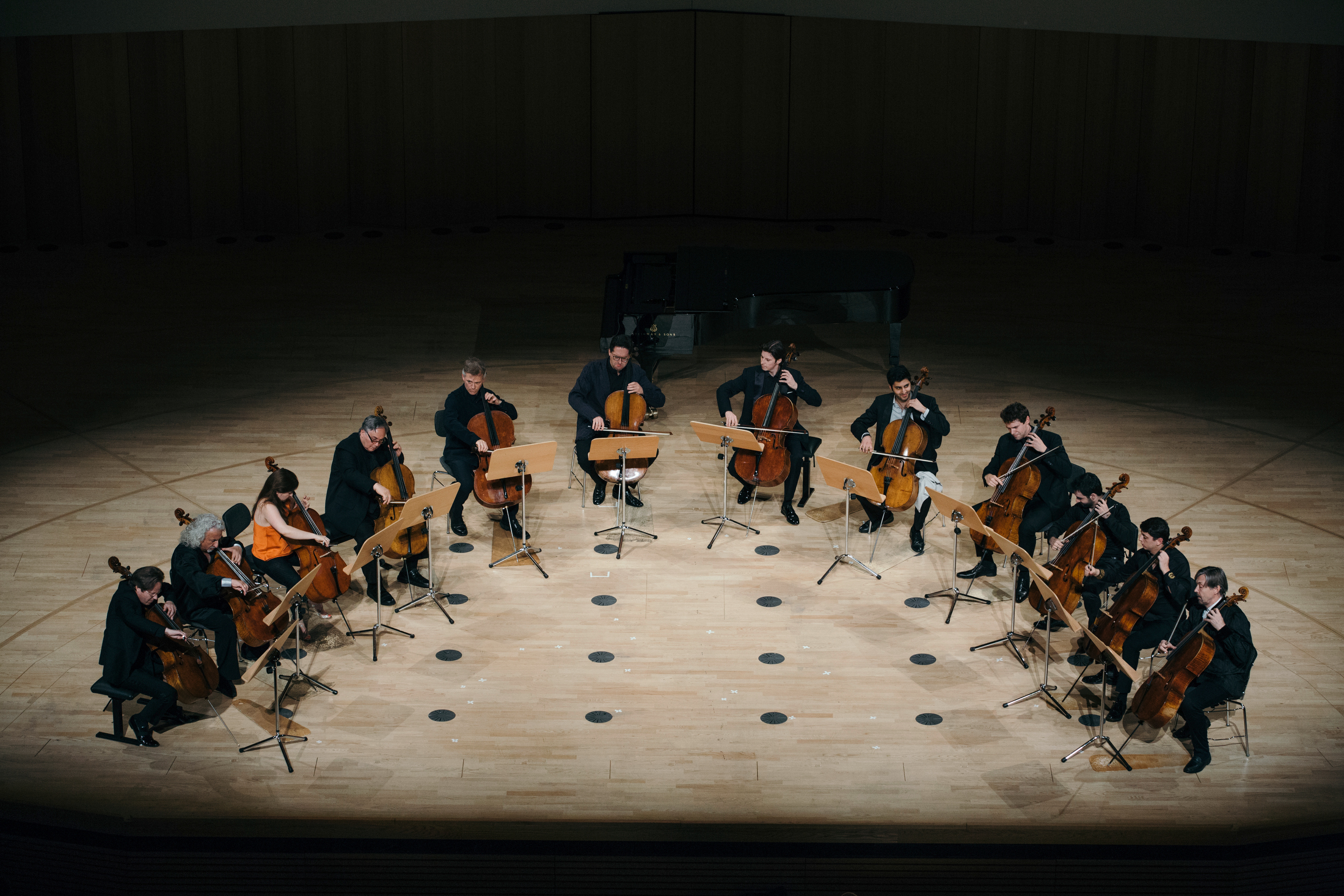 Dresden Music Festival announces "Cellomania" event
The 45th Dresden Music Festival will present a cello-focused micro-festival titled "Cellomania" this year. festival director John Vogler brought together more than forty colleagues, who will perform various repertoires for cello and cello ensemble during nineteen concerts.
Among the artists presented are the 12 cellists of the Berliner Philharmoniker, Sheku and Isata Kanneh-Mason, Sol Gabetta and Bertrand Chamayouand Daniel Muller-Schott and Iveta Apkalna.
A range of interesting repertoire is also presented: Kian Soltani and the Shiraz set will perform traditional Persian music, as well as Soltani's own compositions, while Jean Guihen Queyras will showcase the cello's jazz abilities, and the Finnish band apocalyptic will demonstrate how the cello can fit into a rock language.
The crowning glory of Cellomania will be a concert titled "Long Night of the Cello", which will take place on May 26. This concert will feature all the cellists of the festival performing at the Kulturpalast.
Some of the cellists involved in the festival will stay for a few days after the performances to give masterclasses and lessons to young artists. From May 27 to 30, David Geringas, Ivan Monighettiand Miklos Perenyi will give public masterclasses at Dresden College of Music Carl Maria von Weber.
"Cellists are sociable and love to get together," said Jan Vogler, director of the Dresden Music Festival.
"I look forward to an intergenerational and inspiring dialogue with my colleagues and friends. To our audience, I can promise an exciting presentation of many different paths to the cello," he said.