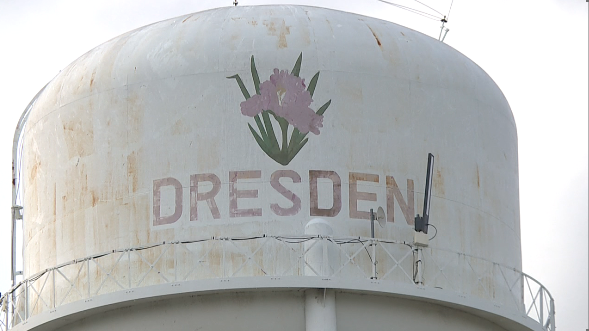 Dresden residents anxious over potential storm
DRESDEN, Tenn. – Four months after the city of Dresden was hit by a tornado, there could be more severe weather in their path.
"There is a strong sense of anxiety and anticipation among our citizens, and there has been a lot of discussion in our community about this upcoming storm warning and the potential for a tornado. So people are afraid that we might have a repeat of December 10," Dresden Mayor Jeff Washburn said.
Washburn says this time the city has safety measures in place in case the storm heads its way.
"We have a storm shelter that is going to be open in the courthouse behind us, and it will be open from 4:30 p.m. to 11 p.m. tomorrow night, which is the forecast danger time for this coming storm," said said Washburn.
Washburn says it's important for residents to be aware of the weather to ensure they're prepared for what's to come.
"It's important that they seek appropriate shelter for a tornado. It could be the basement of a house or a storm shelter or some type of hardened structure that is not at risk of being blown away by a tornado or high winds," Washburn said.
Washburn says it's important to stay informed of potential extreme weather any way you can.
Find live speed cameras, hourly forecasts and more in the WBBJ weather app.