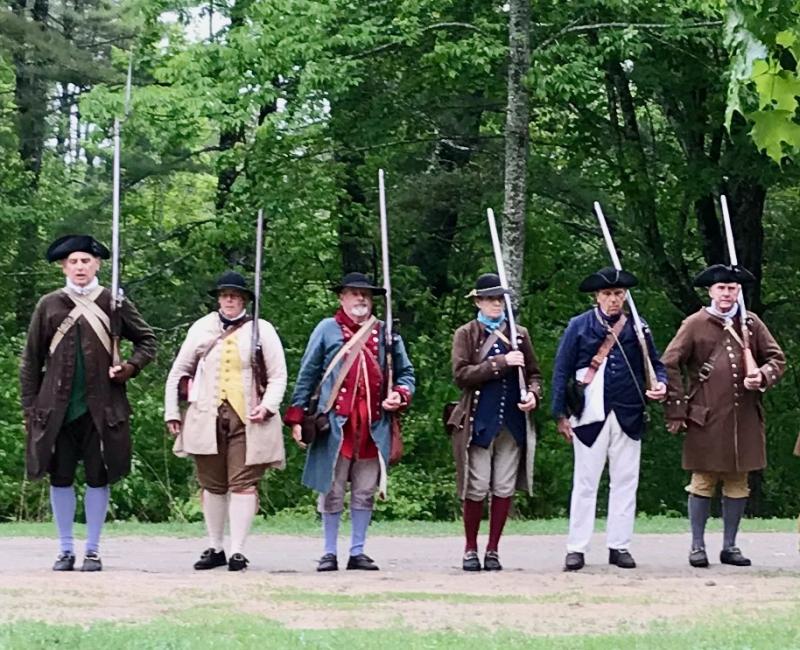 Dresden Summerfest at Pownalborough Courthouse on Sunday
The annual Dresden Summer Festival on Sunday July 10 is a family affair with something for all ages. The Pownalborough Courthouse grounds will hop from 11 a.m. to 2 p.m. with music from String Tide, colonial re-enactors, children's activities, local artisans and musicians.
There will be make-up, a balloon artist and a caricature artist to delight young and old. Members of the Colonial Maine Living History Association will give visitors insight into life when the historic courthouse was in session, docents will lead tours (free for residents of Dresden and members of Lincoln County Historical Association), and a team of horses will be on hand for wagon rides. All of this, plus a pie contest, tug of war and goat petting area, will make your day a fun family day.
Local artisans will sell their wares and the Dresden Fire Department will grill hot dogs, burgers and sausages. Drinks and desserts will be offered.
Dresden Summerfest is organized by the Lincoln County Historical Association (LCHA). LCHA was founded in 1954 by renowned local artist Mildred Burrage with a mission to collect, preserve and interpret the history of Lincoln County, Maine, which once stretched from Brunswick to Canada. Key to the organization's work is the management of three historic buildings: the 1761 Pownalborough Courthouse in Dresden, the 1811 Old Gaol in Wiscasset and the 1754 Chapman-Hall House in Damariscotta.