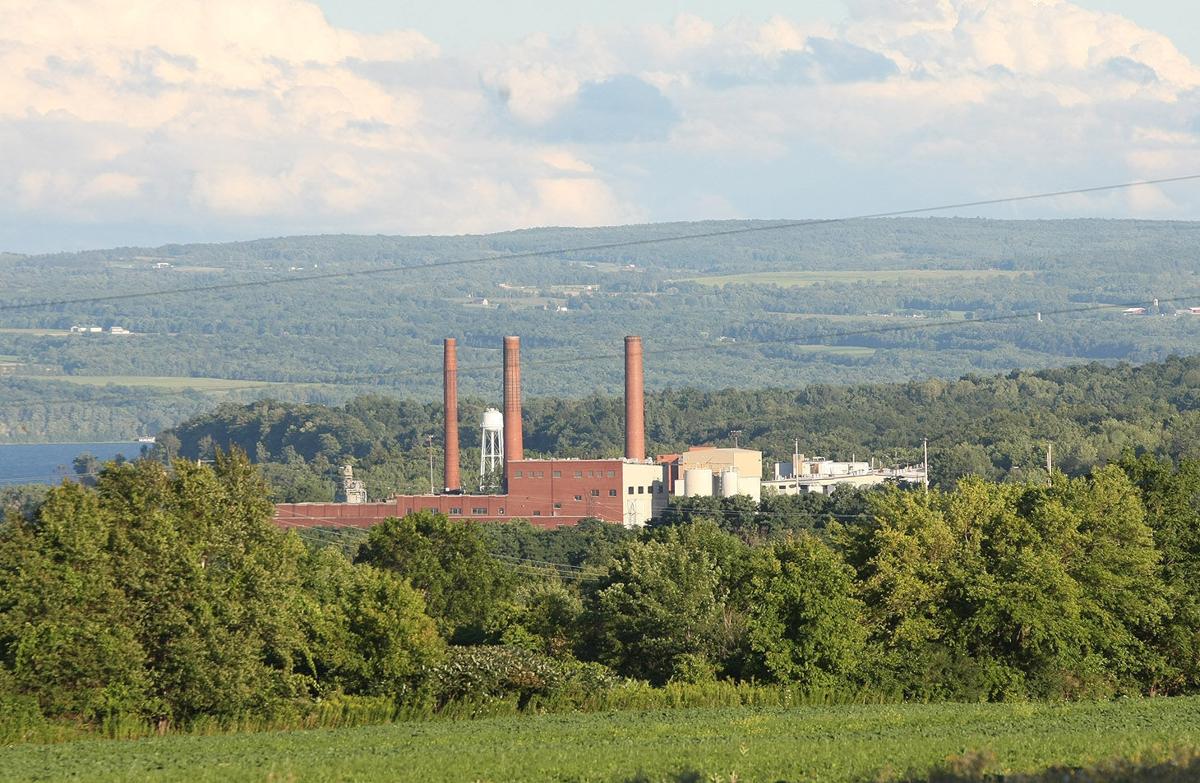 Greenidge announces closure of Lockwood Hills landfill in Dresden
Greenidge Generation Holdings Inc. announced last week that it would invest profits from its bitcoin mining operation in Dresden, New York, to expedite the closure of an existing forty-year-old coal ash dump. They will also create a major new solar farm on the site. The Lockwood Hills Landfill was acquired by Lockwood Hills LLC, a subsidiary of Greenidge Generation Holdings Inc., in 2014 and has been maintained by the company for the past seven years.
During this period, the company discontinued the use of coal power at its adjacent power generation facility.
The company intends to work with the New York State Department of Environmental Conservation to close the landfill and relinquish its existing license to operate the site. Greenidge will launch a request for proposals to identify the best option to create a solar project on the 143-acre site that will produce up to 5 MW of electricity.
In May this year, Greenidge announced that it was buying voluntary carbon offsets from a portfolio of US greenhouse gas reduction projects to create the first-of-its-kind fully carbon-neutral bitcoin mining operation. in the USA. At the same time, the company said it is actively considering investing a portion of its mining profits in renewable energy projects in New York.
"Bitcoin mining at Greenidge is already a model for the industry as far as we are advancing this emerging financial platform for people around the world in a way that protects our environment and drives economic growth throughout upstate New York. Today we are announce the next step; making more renewable energy a reality by leveraging bitcoin mining profits to fund the creation of a new solar farm on a landfill site that we will be closing long before off the schedule," said Jeff Kirt, CEO of Greenidge Generation Holdings Inc.
"For those of us who grew up and still live here in the Finger Lakes, the Lockwood Hills Landfill has been a constant presence, overlooking Seneca Lake and the village of Dresden, and something we always hoped would eventually not be necessary. I am delighted that the success of our own bitcoin mining not only creates great high-tech jobs for local residents, and support local businesses, but will now also facilitate the development of renewable energy energy at this former landfill," said Dale Irwin, president of Greenidge Generation Holdings Inc.
Lockwood landfill was originally built and licensed in 1979 to dispose of coal combustion residues (RCC) and other waste generated by the electricity production facility before in Greenidge by becoming the owner in 2014.
Today, as Greenidge has ended the use of coal as a fuel source for its operation on clean natural gas, the Lockwood landfill remains open and operational. It operates in strict accordance with two full New York State DECs permits; a Part 360 solid waste management license and state pollutant discharge Disposal system permit. In 2017 and 2018, upgrading of rainwater and leachate the management systems were completed by Lockwood Hills at a cost of over $1 million. In in addition to ensuring that the site will no longer accept waste of any kind, the closure process will involve several stages, including leveling the site and installing a membrane to prevent erosion and water infiltration.
---
Get the latest headlines delivered to your inbox every morning. Sign up for our morning edition to start your day. FL1 on the way! Download the free FingerLakes1.com app to Android (all Android devices) Where iOS (iPhone, iPad).
---