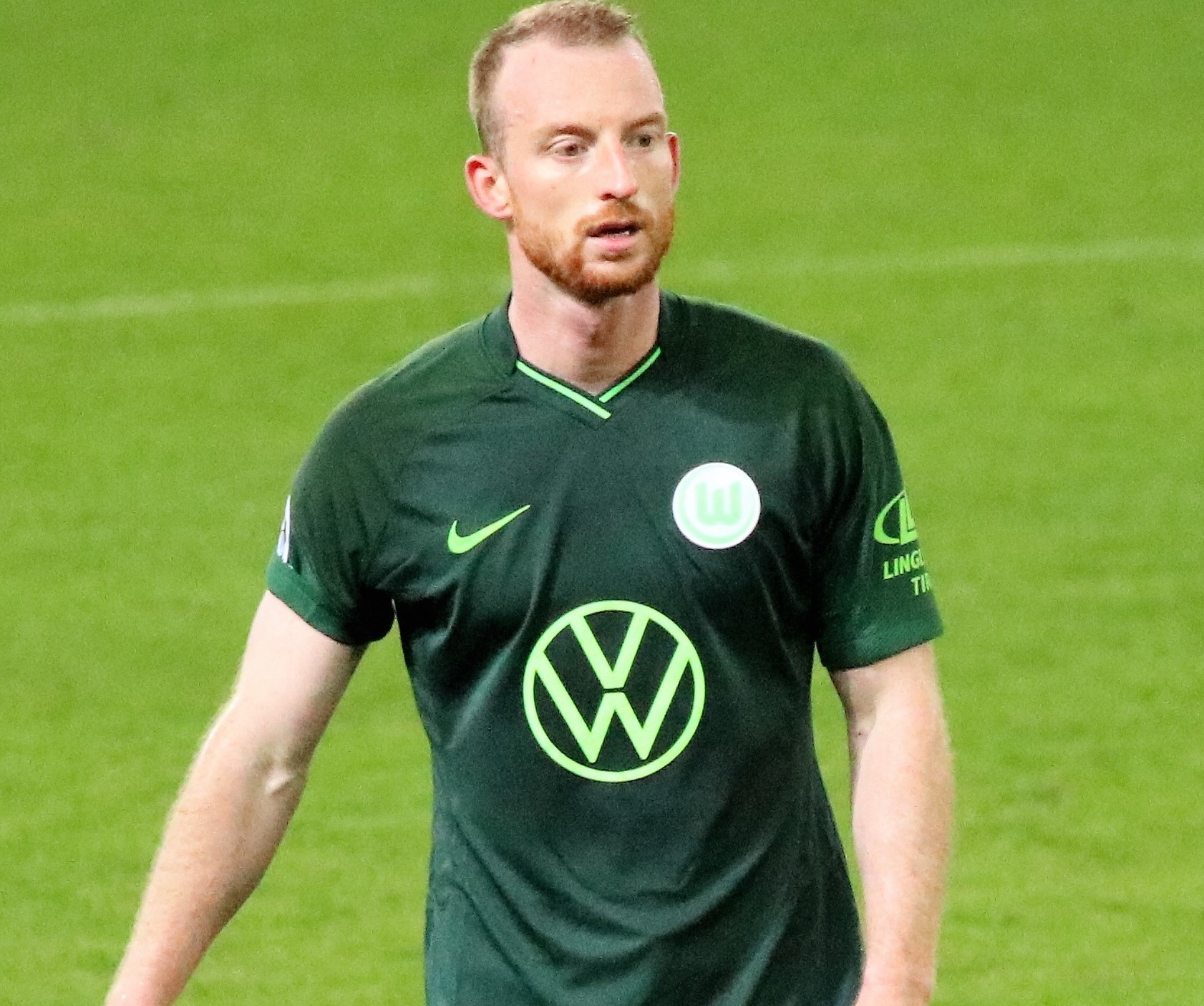 "It would be nice to come home at some point."
In an interview with American magazine 'Sports Illustrated', one of the Bundesliga's most loyal professionals commented on the possibility of ending his football career where it all began.
| | |
| --- | --- |
| Maximilian Arnold. | Photo: Werner100359, CC BY-SA 4.0 |
For 27-year-old German international Maximilian Arnold, he did not hesitate to stay in the colors of the Bundesliga club he has represented since 2009. The VfL Wolfsburg midfielder revealed in a recent interview with an American publication that he personally had never considered offers from German football giants such as Borussia Dortmund and FC Bayern München.

"There were contacts at some point, but there were never any concrete negotiations," Arnold told "Sports Illustrated" magazine, "Uli Hoeneß [Bayern's longtime managing director] never called me personally, but there were probably calls with my agent."
Arnold extended his contract with the German green company team until 2026 just under a year ago. His current contract would see him stay in neon green until he reaches the age of 31. The former German national team midfielder has made it clear that he isn't thinking too much about moving to a bigger club, even if it increases his chances of joining the coveted Nationalmannschaft.
"Of course I sometimes looked left and right," Arnold told his interviewer, "but I feel comfortable at Wolfsburg. VfL is not just any club for me."
Arnold nevertheless revealed that he was considering changing clubs when thinking about ending his career. The Riesa native came through Dynamo Dresden's youth academy before turning professional for Wolfsburg 11 years ago at the age of 16.
"I'm watching what's happening at Dynamo Dresden closely," Arnold said, "A comeback is already something I'm thinking about."

"Of course you have to see if it fits in and makes sense," he remarked before prompting a chuckle with, "If I get to 35 and can't help Dynamo anymore , so maybe I should leave him."
"But of course it would be nice to come home at some point," he continued, "My wife and I are still very much rooted there. That's one of the reasons I might l 'consider, but I'll decide when the time comes.'
Naturally, if Wolfsburg are relegated this season, Arnold could consider changing employers much sooner than he thinks.
"It's been a very tough season so far," Arnold acknowledged, "Honestly, a lot more lows than highs. We're not where we wanted to be this year and finishing the season won't be easy. We we still have games against Bayern and Dortmund."
Learn more about Maximilian Arnold
3.30pm Kick-off: Freiburg resists Wolfsburg to claim fourth place, Bayern draw again
Bundesliga Tactics Discussion: Matchday 25
Bundesliga Team of the Week: Matchday 21
Bundesliga Tactics Discussion: Matchday 19
Bundesliga Tactics Discussion: Matchday 14
Report: Germany call on Wolfsburg duo to replace quarantined players