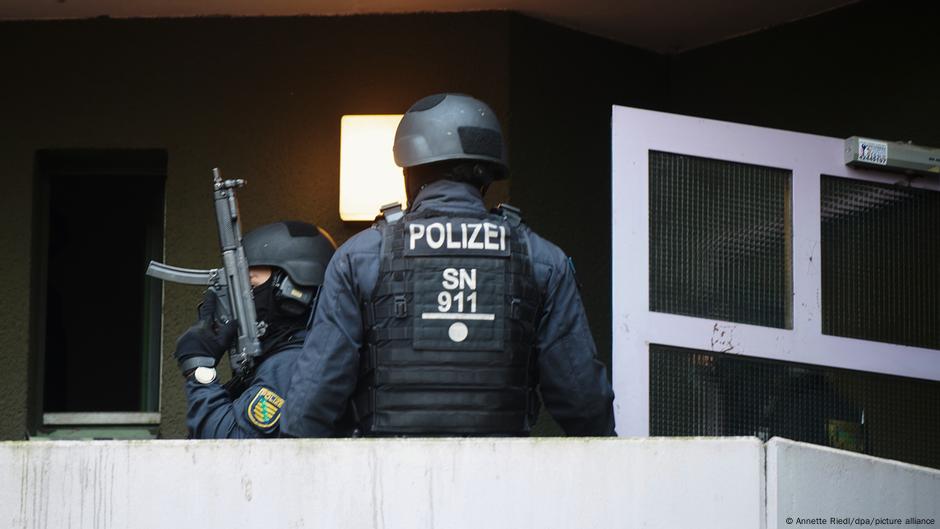 Jewelry robbery in Dresden: police arrest 5th suspect | News | DW
The suspect, arrested at Berlin's Neukölln compound, was sent to magistrates in Dresden, where priceless jewelry was stolen from the historic Green Vault museum in 2019.
The 22-year-old had escaped police raids in the German capital in November and December. Four suspects were arrested during these raids, including the man's twin brother.
Authorities believe the Berlin-based Remmo clan were behind the Dresden robbery and had sought the latest suspect on an international warrant.
Back on display: the elaborate looted cabinet in Dresden's Green Vault
Burglars raided the Green Vault on November 25, 2019, seizing diamond-set relics such as brooches, epaulettes and an elaborately decorated sword in a heist that drew international attention.
The repaired vault cabinet was put back on display last month, but it is still missing its historical elements.
"The gaps are visible and very painful to see," remarked jump director Dirk Syndram.
Berlin-Saxony joint operation
Monday's arrest of the latest suspect was carried out by federal detectives, assisted by squads of police from Berlin and Dresden, 165 kilometers (102 miles) away.
State prosecutors said they also seized a cellphone and clothing.
Four other men are still wanted. They were recorded on video footage as they examined the contents of the Green Vault prior to the 2019 theft.
ipd/nm (epd, dpa)