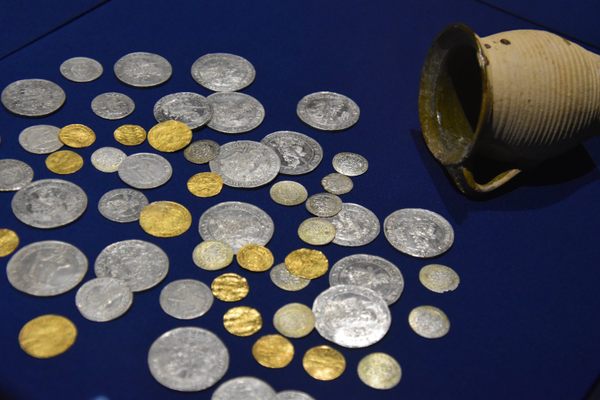 Münzkabinett – Dresden, Germany – Atlas Obscura
The hobby of numismatics has been practiced since antiquity. This type of collecting was not only to accumulate great wealth, but also to show an appreciation for the intricacies of the art of printmaking. These coin collections were often stored in large wooden cabinets during the post-Renaissance years, and many national collections in Europe are still referred to as "coin cabinets" by modern numismatists.
Founded around 1530, the Munzkabinett, gold Coin Cabinet of Dresden is one of the largest numismatic collections in Europe, as well as one of the oldest museums in Germany. Currently, more than 300,000 objects inhabit the cabinet, from ancient coins to minting equipment and historical documents, only a tenth of which are on permanent display.
The public part of the coin cabinet is housed in the Dresden Castle Museum and consists of coins, banknotes, medals, seals, counterfeits, primitive forms of currency and equipment of strikes from the ancient Greco-Roman world to the modern European Union. These exhibits focus in particular on the monetary history of Saxony and Germany in general.
In addition to research facilities and five-century-old artifacts, the Münzkabinett also has a legal right to any coin hoard discovered in Saxon territory, whose soil is rich in such hidden treasure. Coin hoards are now worth more than their bullion value when melted down, as they offer a good glimpse into the past.