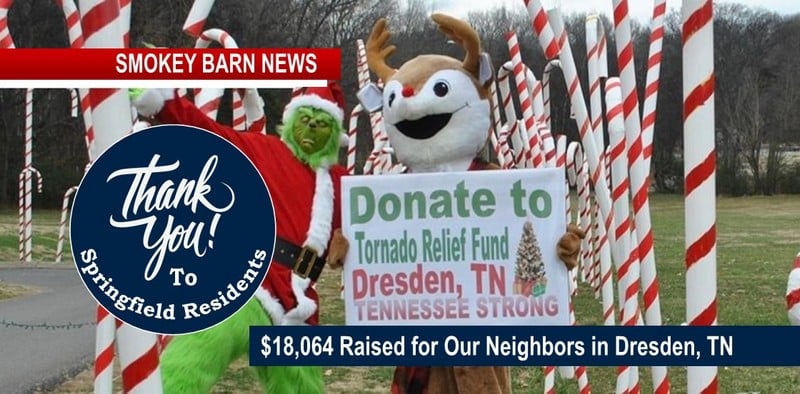 Springfield community donates $18,000 for Dresden, TN Tornado Relief Fund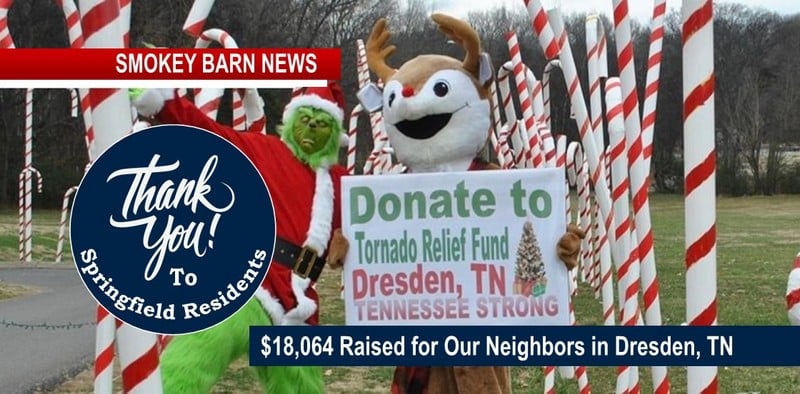 Springfield community donates $18,000 for Dresden, TN Tornado Relief Fund
SPRINGFIELD TENNESSEE: (Smokey Barn News) – After hearing about the tornado and storm damage in Kentucky, Springfield Parks & Recreation manager Terry Martin wondered if the storms had affected anyone. in Tennessee. He quickly learned that Dresden, TN, with a population of 3,500, lost 140 homes, their fire department, and other structures on Main Street during the tornado.
The Springfield Parks and Recreation Department wanted to do something to help Dresden and decided to raise donations for the Dresden Tornado Relief Fund at the city's free light show, Winter Wonderland. Donations were collected every evening from December 16 to December 23.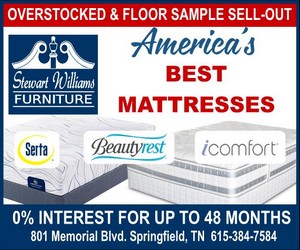 "We set a goal to raise $8,000, but the community showed up and showed up by giving well beyond the goal," said Terry Martin, director of parks and recreation for Springfield. . "We are proud to be able to make such a generous donation on behalf of everyone."
In the end, Robertson Countians had donated $18,064 to the city of Dresden.
"Terry Martin has a heart of gold. He is always thinking about how to help others. Thank you to everyone who donated to Dresden tornado relief during Winter Wonderland. Our citizens always step in to help those in need. Ann Schneider, Mayor of Springfield
The check was donated to the Rotary Club of Dresden, TN, Tornado Relief Fund to provide victims with blankets, pillows, new clothes, socks, pajamas, and to help those who had only little or no home or tenant insurance.
"We told the people of Dresden when delivering the check that one thing is for sure – your neighbors care about you," City Manager Ryan Martin said. "This was evident by the overwhelming response to donation drives. The people of Dresden have greatly appreciated the generosity of our community.
PHOTO BELOW: LR (Springfield City Manager Ryan Martin) (Springfield Parks & Recreation Director Terry Martin) (Dresden Rotary Club President Larry Skarsten) (Dresden Rotary Club Secretary James Washburn)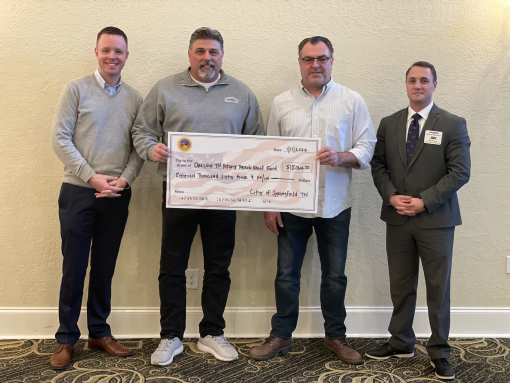 Mobile: To see the latest stories or to share this article, scroll below