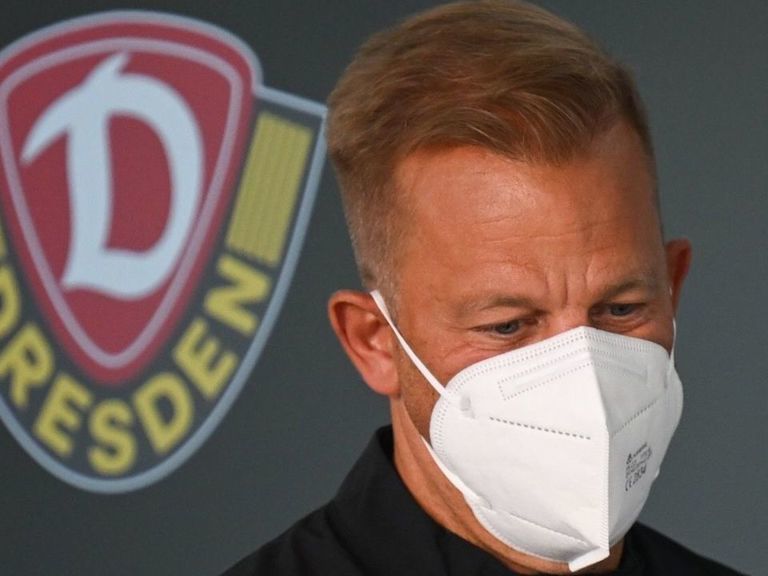 The coach who falsified the vaccination card takes control in Dresden
Berlin, June 10, 2022 (AFP) – Markus Anfang, who was banned from football for using false documents to falsely claim he was vaccinated against Covid, will take charge of third division team Dynamo Dresden, it was announced on Friday.
Seven months after leaving Werder Bremen amid scandal, Anfang has signed a two-year contract with the Dresden coach, who have just been relegated from the German second division.
"I am very grateful to Dynamo Dresden officials for this opportunity," Anfang said in a club statement.
He resigned from Bremen last November after it emerged that he and his assistant coach Florian Junge, who is also joining him in Dresden, used fake certificates to avoid quarantine as contact cases.
A district court in Bremen fined Anfang 36,000 euros ($38,169) last February, but he escaped a criminal record.
In January, Anfang was also fined 20,000 euros and suspended for one year by the German Football Federation (DFB), retro-raised to last November, but suspended since June 10 (Friday). .
Dynamo sporting director Ralf Becker, who worked alongside Anfang at second division club Holstein Kiel from 2016 to 2018, said confidence in the new head coach's qualities outweighed any reservations.
"For us, it was crucial that he openly and honestly admit his past misconduct and sincerely regret it," Becker explained.
"Everyone makes mistakes. Markus took responsibility and was rightly punished.
"We are convinced that we have found the right person."