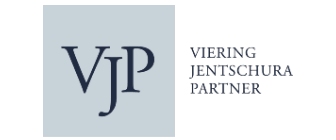 US Patent Attorney – Law Firm – Dresden, Germany
Viering, Jentschura & Partner mbB, a leading law firm headquartered in Munich, Germany, and with offices throughout Germany and Singapore, is seeking a US Patent Attorney in our Dresden office. Our US team drafts and processes US patent applications for various US, European and Asian companies; drafts legal opinions (eg infringement, invalidity and freedom to operate); and advises clients on US litigation and post-grant proceedings.
Examples of representative technical fields include telecommunications, semiconductors, memory and data storage, autonomous vehicles, advanced sensor systems, artificial neural networks, and thin-film applications.
Why work in the Dresden office of Viering, Jentschura & Partner?
Our Dresden office is the base of our US team and offers a collegial, multinational working atmosphere with ongoing opportunities for collaboration between German, European and US patent attorneys.
Dresden is a beautiful and historic European city a short drive from Berlin and Prague, with plenty of green space, cycle paths and a low cost of living compared to other German cities.
Essential Qualities:
Admission and good standing as a U.S. patent attorney
Willingness to relocate to Dresden, Germany
US citizenship (required due to USPTO requirements for patent attorneys practicing overseas)
Fluency in written and spoken English at native level
Desirable qualifications:
Technical background in physics or electrical engineering
Written and spoken command of the German language
Outstanding international cultural skills
Interested applicants should provide a CV, cover letter and copies of all relevant credentials to [email protected]
Applicants should include confirmation of US citizenship in their cover letter. Please also include in the application documents any experience in patent law, any relevant technical experience and any proof of German language proficiency.
Additional information
Type of employer: Law firm
Place of work: Dresden, Germany